Adding themes allows users and administrators to better organise the community's contents and by consequence to better navigate the platform itself. Environment and sustainable development, Youth, Transport and mobility... you can easily classify and find the consultations, propositions and discussions of your community based on the theme that interests you!
Adding themes to propositions and discussions
On the 'your propositions' and 'your discussions' pages, the themes are displayed under the propositions and discussions. Users and administrators can filter propositions and discussions by themes by clicking 'filter by theme'.
When creating a proposition, users can select up to 2 themes from a pre-set list (read up on how to create propositions here). Themes can still be changed at a later point as well, if needed. Once a proposition receives enough upvotes to be opened as a discussion, the themes selected for the proposition will be displayed on the discussion as well, unless changed.
As an administrator, you can add themes to the proposition or discussion by clicking the + button underneath a proposition or discussion.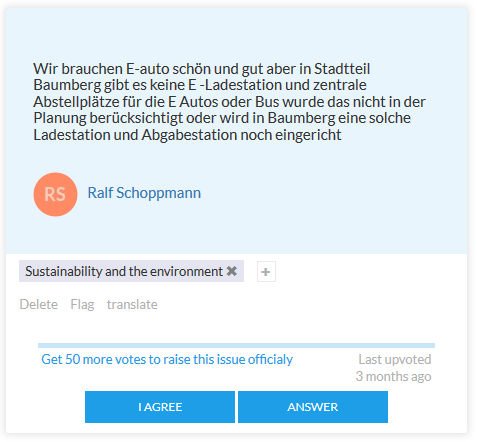 Adding themes to a consultation
As an administrator you can add themes to your consultations as well.
To do so,
1. click 'add a theme' underneath your consultation
2. and choose a theme from the list