Before you can join in the discussions, you'll need to log in to your existing Civocracy account or create a new account. Signing up to the platform only takes a few minutes - and makes you part of a community that is committed to creating meaningful change as well as of a growing network of engaged cities and regions.
To create a new account,
1. Go to Civocracy.org and click 'Sign up' in the top right corner
2. Check the boxes to agree to Civocracy's Terms and Conditions as well as to our Privacy Policy. You can sign up either by entering your email address and creating a password or by logging into your existing Facebook account.
3. Enter your first name, your last name and your email address. Check your emails to see if you've received a welcome message from Civocracy - if you haven't, the email-address you entered is probably incorrect.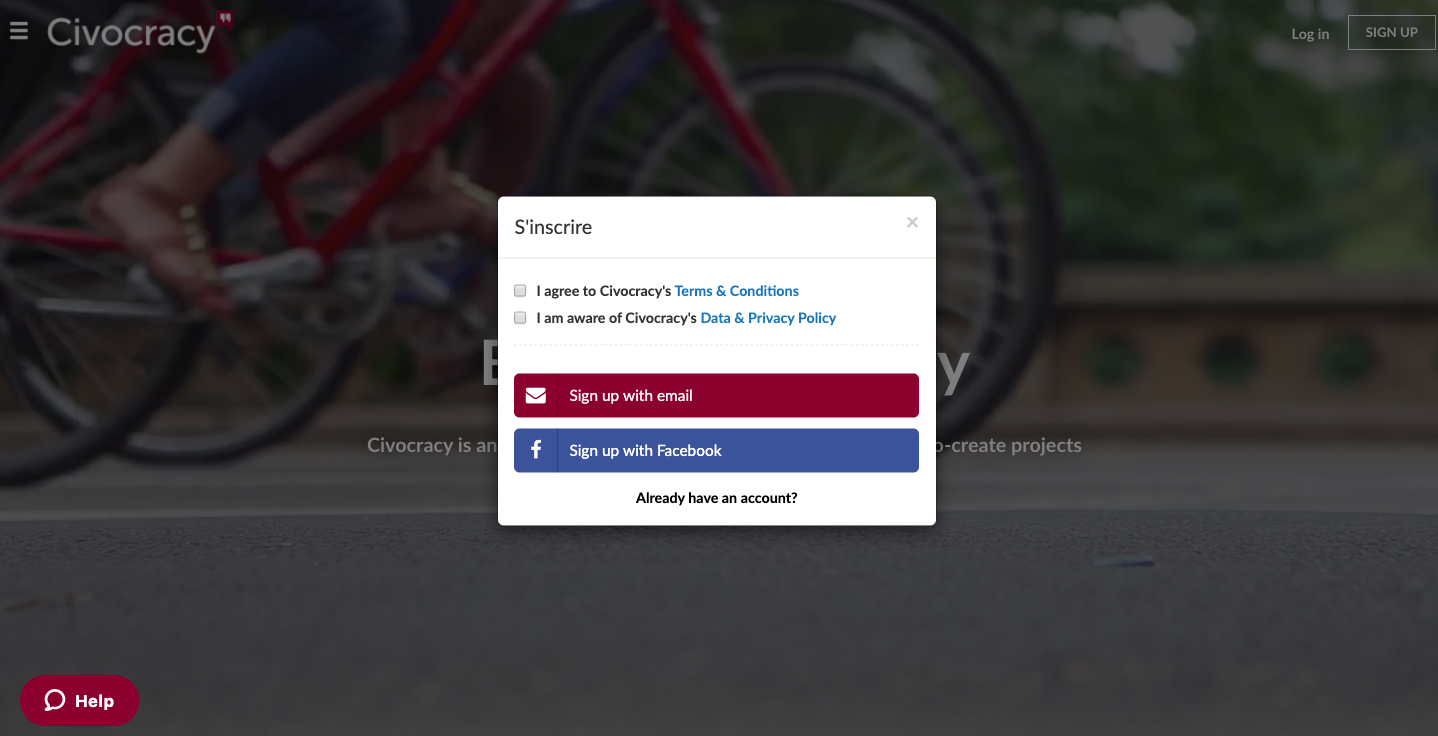 All the information will be kept strictly confidential and will not be shared with third parties. For more information about data protection on this site, please see our article on Civocracy's privacy policy.
You're all set up and ready to push for change now!
While you're here, read up on how you can stay informed about the launches of new discussions in your community!